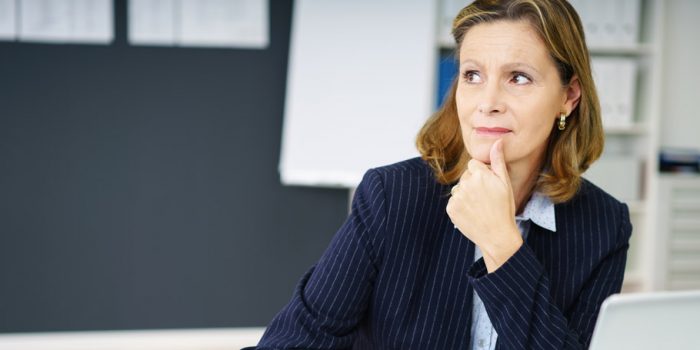 by Amy Lawson, MBA, CDFA®
The Gray Girlfriend's Guide to Divorce
What to Know Before You Start Negotiating
Whether it is your idea or his, whether it is amicable or bitter, whether it was a long time coming or a total surprise, divorce can be daunting.
Faced with what seems like an endless list of decisions to make, at a time when you need clarity of thought, your emotions take on a life of their own. Suddenly, every question comes with its own pain point, pushing buttons you didn't know you had.
Overwhelmed by the mere thought of having to think so many things through, it is easy to default to short-term thinking, such as "I just want this to be over," or "I just want custody of my children," or "I just want to be able to survive financially."
Let me just say "Stop." Now, take a deep breath. Now, simply acknowledge without emotion that yes, you want this painful time to be over, and, yes, you want custody of your children, and yes, you want to be able to survive financially.
While it's easy to focus on what feels like the urgency of the short term, it is imperative to think clearly about the long term. Financial decisions you make today will create your tomorrow, so let's look down the road of your new journey. Let's determine your priorities, let's figure out what you want from the divorce; these are your big picture goals.
By identifying your big picture goals before you start negotiating with your spouse, you may see that you have shared interests and concerns, which may help you achieve your best possible outcome.
Start by thinking about what truly matters to you, regardless of whether or not it relates to the divorce. Ask yourself "What will likely matter to me 10 or 20 years from now?" and make a list. Sleep on it, ponder it, pray about it, discuss it with your therapist. This strategy will help you separate your short-term goals (such as paying the mortgage next month) from your intermediate-term goals (such as getting another degree or starting a business) from your long-term goals (such as your children having healthy relationships with both parents or paying off your mortgage before you retire).
You'll need to separate your position from your interest and then stay focused on your interest. For example, you may be adamant about wanting full custody because you believe it will provide significant time with your children. In this case, "full custody" refers to your position and "significant time with your children" refers to your interest. If you focus on your position during negotiations, you are more likely to hit an impasse. If you focus on your interest, you'll be more likely to achieve what you want.
Now that you know what you want from the divorce, you are ready to start focusing on the details. Please read my Getting Started document. Remember, you shouldn't have to be a financial expert to achieve an equitable settlement. Let us help you ensure the financial decisions you make will be educated and informed; let us show you how various property settlement options will impact your financial future.
Wishing you peace and plenty!
Your gray girlfriend,