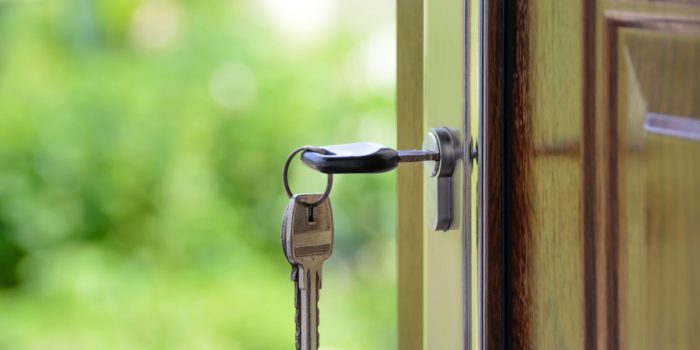 by Amy Lawson, MBA, CDFA®
Home Sweet Home
Divorce is daunting, even the most amicable of them. One of the biggest bones of contention in a divorce is typically "who gets the house." In a perfect world it would be you. After all, it was most likely YOU who shopped for every perfect piece of new furniture when it was finally time to replace the hand-me-downs. YOU who painstakingly decorated for countless holidays and birthdays and random get-togethers.
You lovingly raised your children in that house, bittersweetly memorializing their growth each year with inked lines on the door frame of the pantry.
Hopefully, you won't have to give up your home. Hopefully, the marital assets are substantial enough to support two households as comfortably as it once supported one.
But, what if that's not the case? What if, financially, keeping the house makes no sense, rendering your wish impossible? How can you leave it? How can you lose one more thing? Especially something as meaningful as your home? It would be terribly painful, without a doubt, but let's face it, it happens. We don't live in a perfect world. If we did, wouldn't we be living happily ever after in this very moment?
Conversely, what if your marital home is filled with painful memories? What if part of your fresh start includes more than just a fresh coat of paint on what now feels like a house of cards, or horrors?
As women, we swallow hard realities. There are things we wish would happen and there are things we know never will, so we put our big girl panties on and move forward knowing we gave it our best effort until we had nothing left to give.
If you find yourself facing the reality of finding a new home, don't despair. It's OK to be scared, it's normal for the situation, but as with all of life's big decisions, you don't have to walk that path alone. Reach out to an expert who can guide you through this next part of your journey.
Realtor, Casey House with Coldwell Banker Advantage has some sage advice for you, my gray girlfriend, when looking for the house of your NEW dreams.
Here are Casey's Top 9 Tips for Finding the House of your NEW Dreams:
Most importantly make sure you find a good Realtor, someone you feel you can trust and who has a proven track record – check online for reviews.
Ask your Realtor to do a market analysis for your current home so you will know how much your home is worth in today's market. You may be pleasantly surprised by how much your investment has grown!
If you will need to sell our current home before buying another, speak with a lender about getting pre-approved – this will let you know the maximum amount you may spend on your new dream home.
Figure out your time frame for moving into the home of your new dreams and share it with your Realtor. In turn, your Realtor will provide you with a timeline for the steps moving forward. Not quite sure of your time frame? Here are some questions to ask yourself: Do you have to sell your current home first? Do you want to be somewhere new for the next holiday? Is there an upcoming family event you'd like to host?
Do you have an area or neighborhood in mind? Are you a downtown diva? A suburban sophisticate? Or, how about a country girl who wants to stand on her front porch and not see a neighbor? Do you need to be in a certain school district? Do you need help narrowing it down? Your Realtor can help you as much or as little as needed in terms of location.
When you close our eyes and let yourself dream your new dream, what type of home are you living in? Is it a single-family home with a great yard? A town home community with plenty of amenities? Or, a condo with no maintenance? Still undecided? You won't be after you check out a few of each option!
Create a realistic list of WANTS vs MUST HAVES for the home of your new dreams. You may WANT a swimming pool, but if you live in a cold climate with a short summer, a swimming pool may not be the best use of your money. On the other hand, if you LOVE to cook and entertain, a gourmet kitchen just might be a MUST HAVE.
Start looking at options with your Realtor to narrow down the MAYBE's and hone in on your new home.
Have fun! This is YOUR fresh start!!
There you have it. A tidy action plan for finding the home of your new dreams! Between you and me, don't you just love that Casey House sells houses?!
Wishing you peace and plenty!
Your gray girlfriend,